Neuropsychiatry Pharma Franchise in Leh Ladakh- These days mental illness is becoming a major concern in society, but there are very few pharma companies that are specially dealing in this class of products. Being a reputed pharma company Neuracle Lifesciences is introducing the Neuropsychiatry Pharma Franchise in Leh Ladakh. As we have already set up our business in several parts of India with the ambition of curing the mental disorders which are commonly faced by our society.
It is like a golden opportunity for people in this Union Territory to nourish their career by starting the own business in Neuropsychiatry Pharma Franchise in Leh Ladakh. This opportunity will bring great success among the people of Leh Ladakh. After years of experience and hard work today Neuracle Lifesciences has come to the list of Top neuropsychiatry pharma franchise companies in India.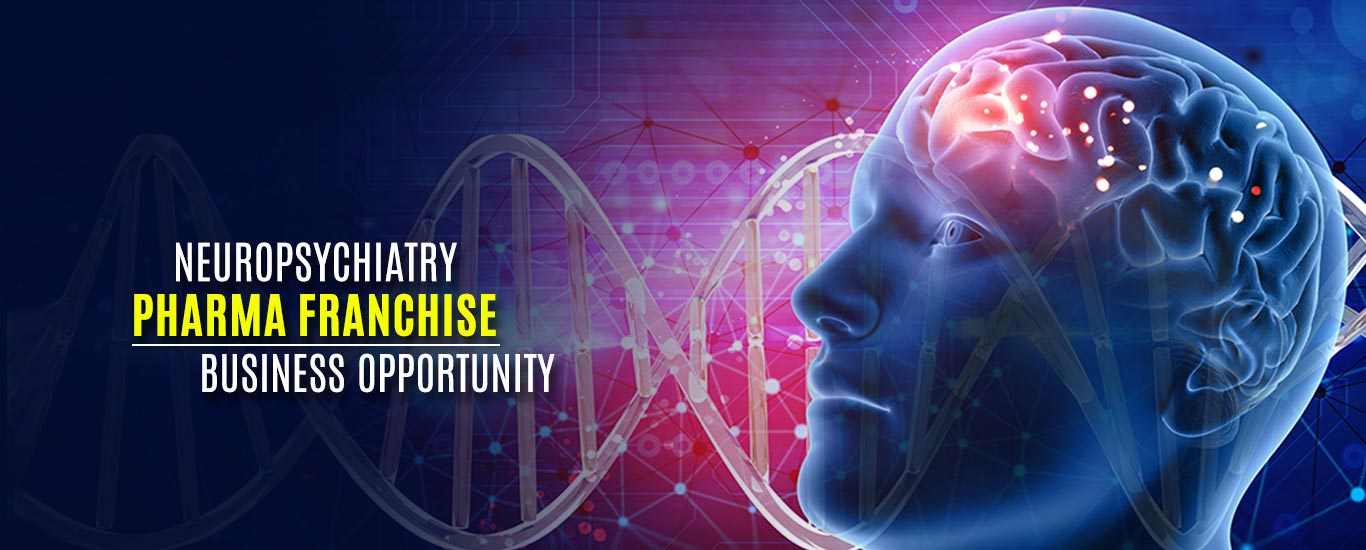 We are inviting you to join our venture and become a helping hand to remove the neuro issues, call us at +91 9417052583, +91 8146662777. You can also drop us a message at this email address neuraclemkt@gmail.com.
Why Start A Business In The Neuropsychiatry Pharma Franchise
With the inclining in the number of neuro issues in the nation, the neuro business is also booming a lot these days. The total global market size of the neuropsychiatry industry valued at $795.1 billion in 2017. Indian Neuro Market was projected to present a CAGR of 9.12% during 2015 – 2020. That is why, the number of people who have invested in the neuro market, has increased in the last half-decade. We are highlighting some facts which proved that why there is a need of investing in neuro companies.
In India, above 1.5 lac people attempt suicide due to depression and other mental issues.
As per the government reports, the total number of people who attempted suicide in 2010, was 1.87 lacs.
It is stated that India has around 10.5 per 100,000 suicide rates, on the other hand, the worldwide suicide rate as a whole is 11.6 per 100,000.
People do not find any suitable treatment for neuro issues on time and India has most of the mental disorders as compared to the rest of the world.
Being a reputed company our research is going on to find neuropsychiatry drugs for each type of neuro problems.
Associate With Us To Get Amazing Benefits with Our Neuro PCD Franchise
Neuracle life sciences is a prominent name in the neuro industry, whose aim is to satisfy their clients in each term. We are satisfying our clients after analysing their need and understand them in a very well manner. It is the most profitable business in the pharma market, even if we talk about our company the partners get exciting incentives with heavy returns. One can become a boss of its own business and with the help of our services, they can reach a peak level of success in this market.
Promotional tools- Neuracle life sciences is offering the brand labelled pen, chemist billing book, notepad, pamphlet and marketing beg, just to promote the company.
Visual-aid- Our visual aid consists of the whole description and attractive graphics of the product in digital form, which we provide to our clients.
100% Safe delivery- We deliver the product safely at the given time if we transporting the order from our side.
Monopoly rights- Our franchisees are fully based on monopoly. We ensure the associates that we will give the franchise to only one client in the area, not any other person who can sell the same products in the same area.
Affordable prices- We set very reasonable prices of the product so that every business can afford them, no matter it is a small scale or a large scale business.
Features That Define Our Brilliance In The Industry
We have an ISO certified company and been maintaining our goodwill in the market for a long time. We have faced many ups and downs in our working tenure and in this period, have achieved positive feedback because of the transparent deals and best quality products.
Our staff fully dedicated towards their work, they have long experience and certain qualification in the field of pharma. Apart from this, Neuracle Lifesciences has many other attractive features which we are highlighting in the next coming points.
We believe in the transparency between the client and our company and it is the main reason people choose us.
Our manufacturing plants are well equipped with the hi-tech machinery which is capable to produce a large number of products in a very short time.
Our R&D team is specialised to get to know the demand of the market, they work on to updating the product list whole year.
We manufacture the products according to the guidelines given by WHO and GMP.
We have a wide range of quality products, and we maintain the bulk of stock in our warehouse to meet the demand of our associates each time.
The Immense Product Portfolio Offered By Neuracle Lifesciences
Our all products are approved by government officials such as DCGI and FSSAI, after checking the final product by them we bring our latest product to the market. We manufacture vast ranges of products which help the client to make a stronghold on the market. Our sales department assist our client how they can sale the product and they guide them with unique marketing strategies.
Some major products which we manufacture
Psychosis
Depression
Schizophrenia
Eating disorder
Neurotic disorders
Visual hallucination
Degenerative diseases
Auditory hallucination
Mania or Bipolar disorder
Obsessive-compulsive disorder
Our vision is on you, we are seeing the upcoming client in you. So come ahead and become a part of our best neuropsychiatry pharma franchise company in Leh Ladakh
Contact Us Today:
Name- Neuracle Lifesciences
Address- SCF-406, Second Floor, Motor Market Manimajra, Chandigarh
Phone- +91 9417052583, 8146662777
Email- neuraclemkt@gmail.com